I've been a tad behind on my jewellery work lately. I'm up with my parents at
Many-Hues
, so that's putting a bit of a dent in my jewellery time.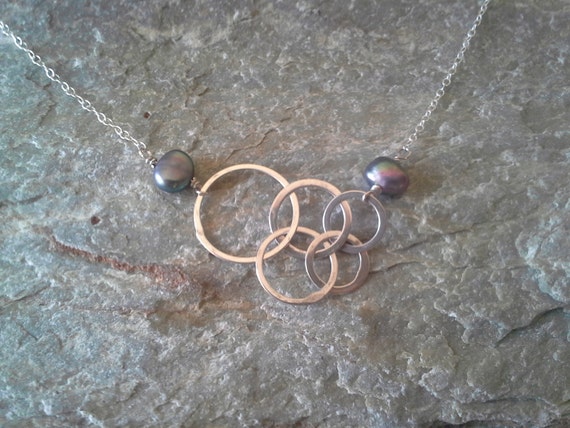 This is my latest Etsy listing. It's a quick, lightweight necklace that I love wearing at the office. I tried it out as a reminder to myself that I don't have to make everything symmetrical! Jewellery is allowed to be off-kilter, and I'll have more fun making it.
The next piece I'd like to make is a modification again, I'll be adding a setting to a pre-existing component. Can't wait to get home to work on it!
Till then though, check out what we're doing on the land
here!
This necklace can be purchased on
Etsy